Want To Sell Your Home Fast? We Want To Buy It!
We are experienced homebuyers looking for homes in Ohio. We're ready to make you a fast and fair cash offer and can close quickly within 7-30 days. No Fees or No Commissions.
Get our special FREE report, "

SELLING UP

: A Guide To Selling Your House For Top Dollar In Today's Market," with 7 tips for selling your home quickly and for top dollar.
We are a Real Estate Investing Company
We buy, sell and rent homes in Cleveland and its' surrounding suburbs and other parts of Ohio.
If you want to sell your house… we're ready to give you a fair all-cash offer.
We can help you stop the frustration of your unwanted property. Let us buy your house now, regardless of condition. We help property owners just like you, in all kinds of situations.
Avoiding foreclosure? Facing divorce? Moving? Upside down in your mortgage? Liens? death of a family member. It doesn't matter whether you live in it, you're renting it out, it's vacant, or not even habitable. We help owners who have inherited an unwanted property, own a vacant house, are behind on payments, owe liens, downsized and can't sell… even if the house needs repairs that you can't pay for… and yes, even if the house is fire damaged or has bad rental tenants.
If you simply don't want to put up with the hassle of owning that house any longer, and if you don't want to put up with the hassle and time-consuming expense of selling your property the traditional way through a realtor, let us know about the property you'd like to be rid of and sell your house fast for cash. Talk to someone in our office by calling us today at (216) 232-3388.

We are excited to potentially work with you directly OR if you are represented by an agent or broker. We are focused on improving neighborhoods and redeveloping areas that we work in.

How The Process Works

Tell us about your property – Quick, Easy & Free!

If it meets our buying criteria, we'll contact you to set up a quick appointment

We'll present you with a fair written, no-obligation offer

We close at a local reputable title company, cash in your hands within
7-30 days
Frequently Asked Questions
Q: Will you be listing my house on the MLS or actually buying it?
A: We're not agents, and we don't list houses. We are professional home buyers: We buy houses that meet our purchasing criteria. From there we may repair the house and resell it to another homeowner or keep it as a rental ourselves.
Q: Do you pay fair prices for properties?
A: Many of the houses we purchase are below market value (we do this so we can resell it at a profit to another homeowner). We are looking to get a fair discount on a property. However, in our experience, many sellers aren't necessarily expecting a large "windfall" on the property but rather appreciate that we can offer cash, we close very quickly (no waiting for financing), and no time or effort or expense is required on your part of fixing up the property or paying agent fees. If that's what you're looking for and you see the value in getting your house sold fast… let's see if we can come to a fair win-win price.
Q: How do you determine the price to offer on my house?
A: We look at the location of the property, what repairs are needed, the current condition of the property, and values of comparable houses sold in the area recently and come up with a fair price that works for us and works for you too.
Q: Are there any fees or commissions to work with you?
A: There are NO fees or commissions when you sell your house to us. We'll make you an offer, and if it's a fit then we'll buy your house pay for the closing costs too. No hassle. No fees. We make our money after we pay for repairs on the house and sell it for a profit (we're taking the risks on whether we can sell it for a profit or not, once we buy the house from you… the responsibility is ours and you walk away without the burden of the property and its payments… and with cash in your hand).
Q: How are you different from a real estate agent?
A: Real estate agents list properties and hope that someone will buy them. The agent shows the properties to prospective buyers if there are any (the average time to sell a property in many markets right now is 6-12 months) and then take a percentage of the sale price if they find a buyer. Oftentimes, the agent's commission is 3-6% of the sale price of your house (so if it's a $100,000 house, you'll pay between $3,000 – $6,000 in commissions to an agent). Agents provide a great service for those that can wait 6-12 months to sell and who don't mind giving up some of that sale price to pay for the commissions. But that's where we're different: We're not agents, we're home buyers. Our company actually buys houses. We don't list houses. Since we are buying the house from you, and we pay with all cash… we can make a decision to buy your house within a couple of days or sometimes the same day.
Q: Is there any obligation when I submit my info?
A: There is zero obligation for you. Once you tell us a bit about your property, we'll take a look at things, maybe set up a call with you to find out a bit more, and make you an all-cash offer that's fair for you and fair for us. From there, it's 100% your decision on whether or not you'd like to sell your house to us… and we won't hassle you, won't harass you… it's 100% your decision and we'll let you decide what's right for you.



Testimonial:

"Allen was great to work with. He got the job done and effectively resolved any issues that arose during the transaction process."

~ Tori C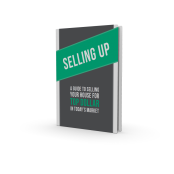 Give Me Your Best Offer and My FREE Report
Get a fast, fair offer on your home, no matter what your situation. Complete the information on this page and we'll make you an offer and send your FREE report right away.